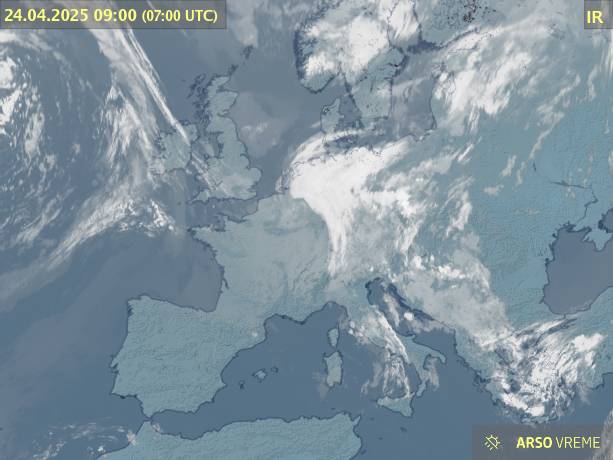 Forecast for the North Adriatic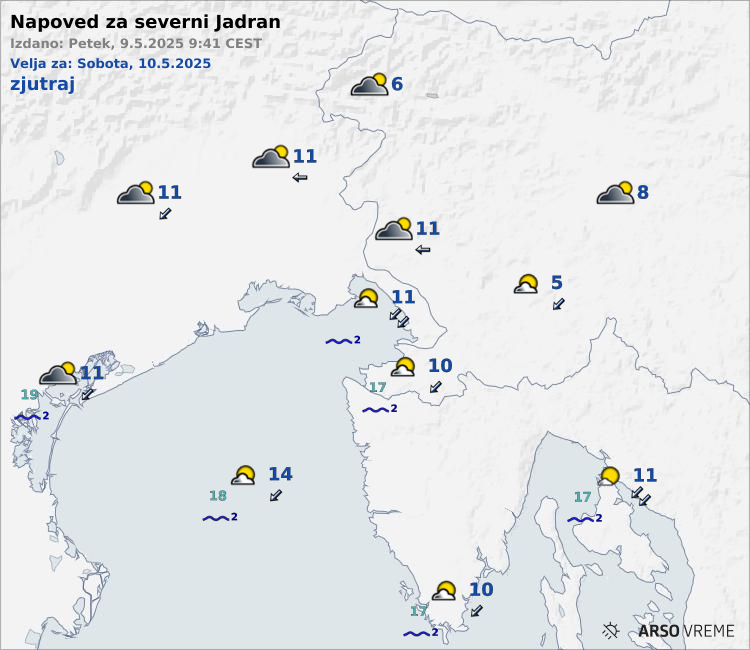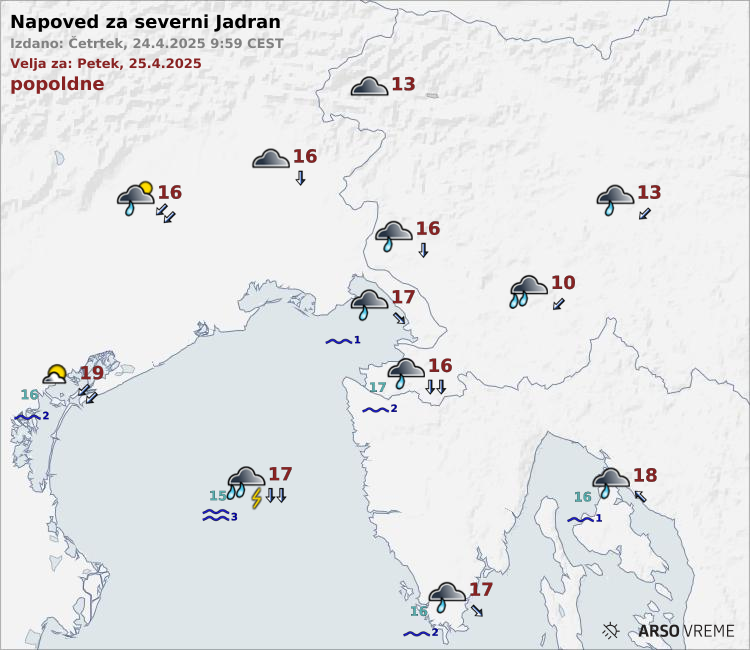 Source: ARSO
Forecast for Croatian coast
WARNING
LOCAL GUSTS OF NE WINDS 35-40, IN THE VELEBIT CHANNEL UP TO 50 KNOTS, EASING TOMORROW. A RISK OF LIGHT ISOLATED THUNDERSTORMS, MAINLY IN THE SOUTH AND IN A PART OF THE CENTRAL ADRIATIC IN THE AFTERNOON.
SYNOPSIS
A ridge of high pressure is intensifying toward the Adriatic from the west, while a trough over the South Adriatic is slowly filling up.
WEATHER FORECAST FOR THE ADRIATIC FOR THE FIRST 12 HOURS
NE, locally in the open sea NW winds, 10-20, in the Velebit Channel NE up to 26 knots. Sea 2-3, locally in the open possibly up to 4. Visibility 20 km. Variably cloudy with a little risk of isolated rain showers and thunder, and mostly clear in the North Adriatic.
WEATHER FORECAST FOR THE NEXT 12 HOURS
Moderate to fresh, in the Velebit Channel up to strong NE winds, easing during the day. Sea smooth or slight. Mostly clear.
Source: DHMZ, last update: 19.6.2018 a 13:53
Wind and waves forecast
Rainfall forecast for the Adriatic region
Expected rainfall graphs are shown in cooperation with the MeteoAdriatic portal.